As part of the state program "Digital Kazakhstan", the library launches the Mobile Library project. It will contain books that can be downloaded to your mobile device by scanning a QR code.
You can familiarize yourself with the first books of the Mobile Library at the exhibition of literature from the library collection in six areas of the Рухани жаңғыру project (100 жана оқулық section).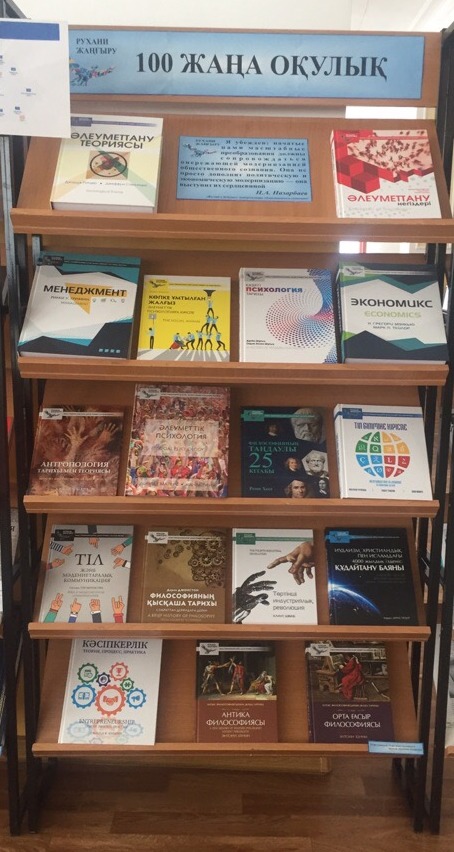 To work with the Mobile Library, you need to download the programs: for IPhone – Bakado, for Android – Barcode scanner and direct the camera of the mobile phone to the image and on social networks (VK, Faceebok and email), the book will be downloaded electronically to your phone.